March 23, 2023
3 min. reading
The Power of a Park: Investing in Sustainable Cities
Surrounded by the Caribbean Sea, Jamaica is on the front lines of extreme weather events caused by climate change.
In 2020, amid rising sea-levels, back-to-back hurricanes and periods of extreme heat, Jamaica became the first Caribbean country to submit a robust climate action plan to the United Nations. Since then, the national government has prioritized the development of climate-resilient infrastructure.
Part of this effort is Jamaica's ongoing work to transform urban centres and rural towns in a way that enables economic development and environmental protection. This is the focus of our partners at Jamaica's Urban Development Corporation (UDC).
The municipal department knows that sustainable cities and sustainable development go hand-in-hand. Greening urban centres with parks and gardens is an essential part of this work. But climate-related disasters are escalating. The UDC requested support from Catalyste+ to evaluate their park designs and uncover further opportunities for climate change mitigation, adaptation and social inclusiveness.
During a virtual volunteer assignment, Catalyste+ Advisor John Gauld provided recommendations for Portmore Resilience Park in the community of St. Catherine.
True to its name, Resilience Park will have abundant tree canopy, soft landscapes and vegetation to support carbon sequestration and pollution control while protecting people and infrastructure from extreme heat and rainfall.
For this cooling oasis, John recommended minimal lawn maintenance. In addition to reducing city costs, this will support biodiversity by preserving insect and butterfly habitat.
The Advisor also proposed greener stormwater management techniques, such as rain gardens, swales and detention ponds. These natural solutions filter and redirect stormwater to the plants that need it and help soil retain moisture. Green infrastructure that collects stormwater can also reduce flooding.
The UDC wanted to prioritize public safety and better access to recreational facilities for women, youth, elderly people and persons with disabilities. From the beginning, social inclusiveness was embedded in Resilience Park's blueprint.
John recommended keeping the layout simple, streamlining footpaths for ease of wayfinding. He suggested centralizing amenities and establishing a meeting place to encourage neighbourly interactions and help women and vulnerable groups feel safer. Designated picnic areas with gazebos was advised as an attraction for families.
Project brief in hand, the UDC is ready to embark on their initiative that will help establish a foundation for an inclusive and sustainable city. They intend for this project to serve as an inspiration for other municipalities—a catalyst for low-carbon urban development that helps people, businesses and communities build resilience to the impacts of climate change.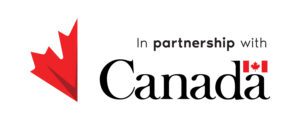 Donate Today
Your donation helps connect businesses, governments and community organizations with the skills and support to achieve their goals and contribute to inclusive growth. When you give to Catalyste+, you empower women and drive progress in harmony with nature. You're helping people get what they need to improve their lives and build strong communities.