March 7, 2019
3 min. reading
Strengthening beekeeping in Colombia
The Thika Corporation is managed by three young people from San Antonio de Prado, which is a municipality of the city of Medellin. The organisation is dedicated to the preservation of native stingless bees including the Honey Bee, Apis mellifera
Says client Julieth Alzate:
"The work that was done during the two weeks gave the corporation a lot of energy and a lot of dynamism. It was a very successful visit, because it included many beekeepers from the region, not just Thika Corporation. We also consider that it was successful, because Thika's apiary was strengthened with the experience and support of the volunteer. In addition, we receive many recommendations for the commercial issues we have, tips to reach our public, to give a plus to each product and to take advantage of all the products of the hive, because we are not doing it at this time. All this remains as a great gift for us."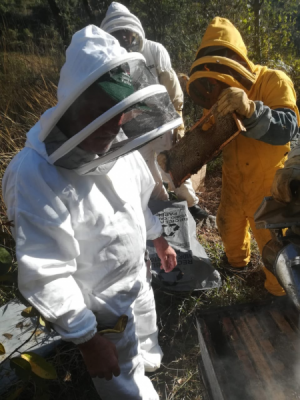 I also had the opportunity to work with the Fundación Julio y Astrida Carrizosa. The objectives of the IC Fundacion is to assist small groups in rural areas improve their businesses, either with technical assistance or with financial assistance. I worked with Martin Gaona, himself a beekeeper. We travelled to San Mateo to visit a beekeeping group and give a presentation. There is a lot of work to be done through the Fundacion as the beekeepers lack some basic beekeeping knowledge which is necessary for increasing production and quality.
Says client Martín Gaona: "It is very inspiring and motivating for rural communities to receive a visit from an expert who comes from another country and who can share with them his knowledge and experience and support them in their practices. Communities feel very motivated and respected and very proud of their work. This allows rural production processes to be maintained over time".
The Vitrina Apicola Tolima Colombiano is managed by Miguel Eduardo Ramirez Cotes with assistance from his parents. The business is located close to the entrance of the Nevados Natural Park, close to Ibague. The objectives of this business is to produce honey bee products and also to promote beekeeping. Presently they have 50 colonies and plan to increase to 500 as rapidly as possible.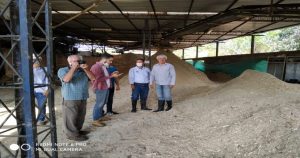 "The experience was wonderful, since the volunteer helped us to see a different and very positive scenario: development plans, implementation, processes and even better being present for the guidance. The rest depends on us, on the execution we perform and the gradual development of the company, we thank the organization for its support," says Miguel Eduardo Ramírez Cotes.
One of the marvelous aspects of being a CESO volunteer is the chance to assist other people to improve their lives by sharing the knowledge that I have gained during my lifetime. The satisfaction of helping other people is beyond measure. Working with these young and enthusiastic people was a great experience.
---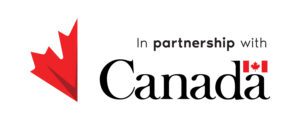 Donate Today
Your donation helps connect businesses, governments and community organizations with the skills and support to achieve their goals and contribute to inclusive growth. When you give to Catalyste+, you empower women and drive progress in harmony with nature. You're helping people get what they need to improve their lives and build strong communities.