September 4, 2020
3 min. reading
Solar Power Project Leading Green Energy Initiatives
Note: The assignment and accompanying photos took place before the COVID-19 pandemic outbreak.
In rural Ea Tling town, Vietnam, across a 62-hectare stretch of open grassland stands the Cu Jut Solar Power Plant. Over 187,000 deep blue panels sweep out towards the hilly backdrop of Dak Nong province.
The 50-megawatt plant is the largest operational solar farm in Vietnam and proudly owned by the Central Hydropower Joint Stock Company (EVNCHP)—an organization engaged in the production and trading of electricity.
Central Hydropower is a member of the Vietnam Chamber of Commerce and Industry (VCCI) Danang Branch. Since 2015, CESO has partnered with VCCI to build the capacity of its members to improve economic value and break into global markets.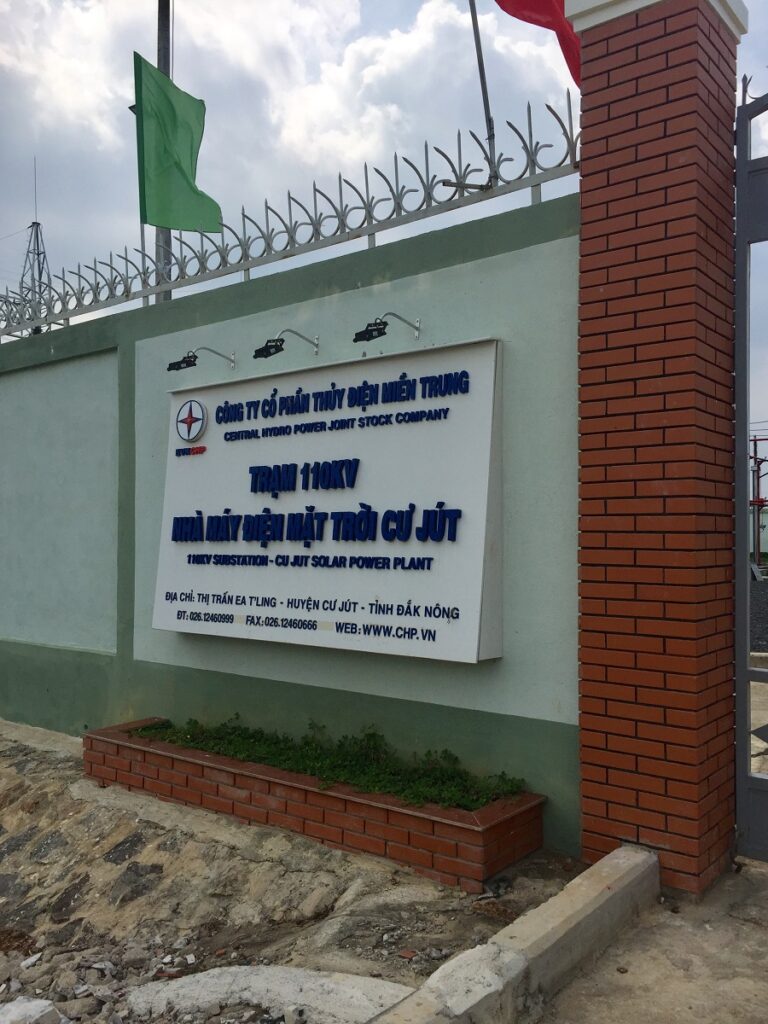 Through this partnership, CESO has provided skills training to Central Hydropower in areas ranging from workplace safety to selling electricity. In April 2017, the company was eager to once again enlist the direction of CESO's expert Advisors for an exciting new project.
Central Hydropower had decided to develop their first clean energy, grid-connected solar power plant in response to an ever-expanding call by Vietnam to pursue strategies for a green energy transformation.
CESO Advisors arrived in Da Nang to meet with Central Hydropower and begin training staff on securing proposals, managing contractors, and using special solar power design software.
"With very little knowledge or skills in the field of solar power, support from CESO in developing the project management plan was very helpful," reports Hieu Phung, CESO field representative in Vietnam.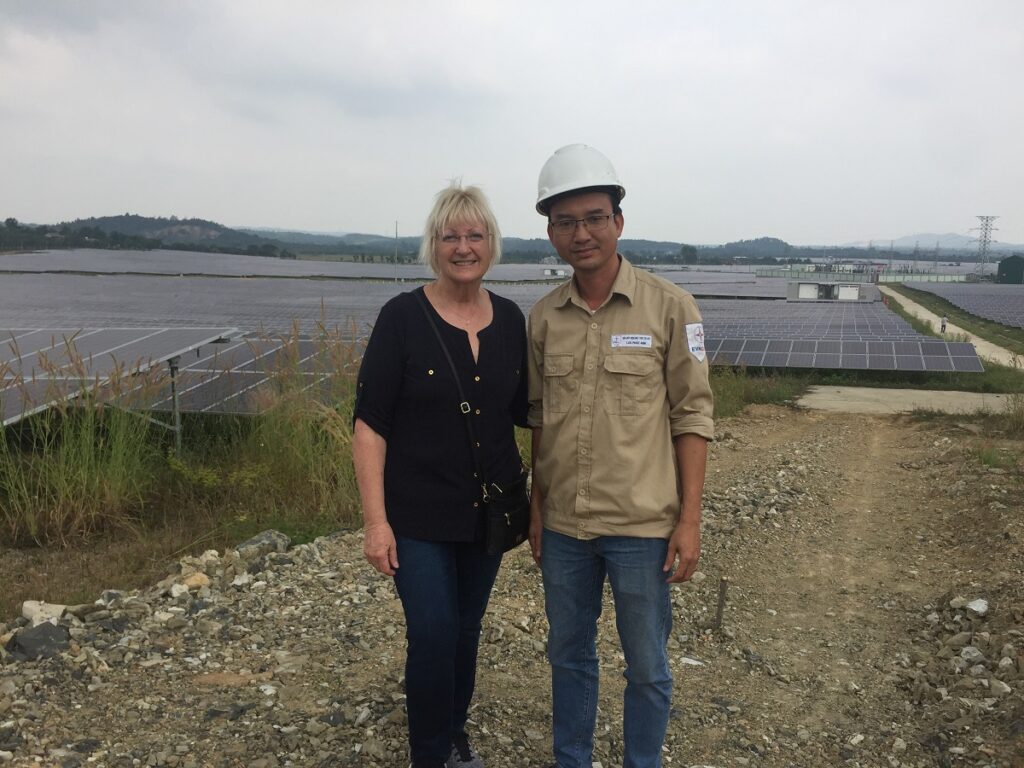 When the work was ready to begin in November 2018, CESO experts returned to guide the installation of the solar panels and help with testing. The plant was in safe operation by April 20, 2019—more than two months ahead of schedule. By September that same year, Cu Jut was commercialized and producing an annual average of 94,000 MWh of clean energy.
"Thanks to CESO, Central Hydropower gained a lot of knowledge of solar technology," enthused Le Quy Anh Tuan, the company's deputy director. "We did not know anything before. Now, we have become a leading company in solar power."
While touring the plant with Central Hydropower's director Truong Cong Gioi, Joan Hamilton—CESO Lead Volunteer Advisor with VCCI—was thrilled to see the glistening silicon cells at work, freshly polished by a special robotic cleaner moving between the rows.
"This project deserves a special mention," shares Joan. "It's no small feat, saving the environment from 52 tons of CO2."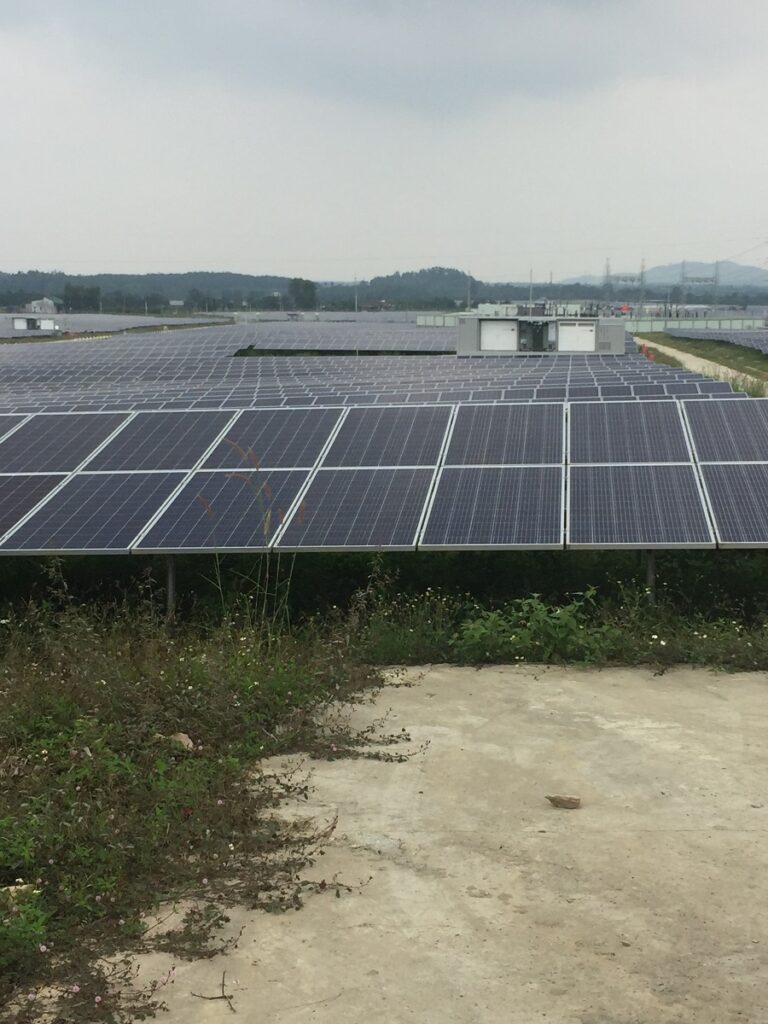 For Joan, another reason to be proud of the partnership was the increased involvement of Central Hydropower's female employees in contract management, quality assurance, and financial administration throughout the development of the Cu Jut solar farm.
This, and other photovoltaic initiatives, are part of Vietnam's movement to align national development policies—including those linked to economic growth—with renewable energy and climate action. Expanding infrastructure and upgrading technology to provide clean energy will encourage sustainable growth while balancing the protection of the natural world.
Central Hydropower has much to be proud of, but their work is not over yet. The buoyant words of an EVNCHP employee followed Joan on her way out of the head office: "Next, we want CESO's help to learn to do wind energy!"
---
Program undertaken with the financial support of the Government of Canada provided through Global Affairs Canada.
Donate Today
Your donation helps connect businesses, governments and community organizations with the skills and support to achieve their goals and contribute to inclusive growth. When you give to Catalyste+, you empower women and drive progress in harmony with nature. You're helping people get what they need to improve their lives and build strong communities.