April 25, 2022
4 min. reading
Now We're Cooking: Building Confidence in Virtual Assignments
In August 2021, in the midst of a pandemic, I accepted my first virtual assignment with CESO. For several years, I have been on overseas volunteer assignments, sharing my skills as an executive chef. I felt nervous to provide training virtually.
I think many others can understand this fear. I wanted to make sure I could deliver my training properly but felt like I didn't have the means to do it remotely. I felt uncertainty about whether or not a virtual communication platform could properly reflect my expertise in the eyes of our partner. I worried about being unable to meet their expectations.
The partner I would be working with was the Saigontourist Hospitality College (STHC), one of the largest and most reputable hotel schools in Vietnam. In Vietnam, the tourism industry is developing at a rapid pace. Vietnamese hospitality and tourism schools are striving to provide educational programming that meets the trends and international standards of excellence in cuisine. With this in mind, STHC approached CESO for assistance in upgrading their training programs.
I am a Vietnamese-Canadian chef and teacher with a solid track record of teaching culinary arts in several renowned hotel schools in Canada. Because of my background, I understand the nuances of Vietnamese culture and the unique pedagogical approach that a school like STHC might need.
My first virtual meeting was with M. Trần Thanh Huy, the head of the Faculty of Culinary Arts, and his entire teaching department. I had some experience with Zoom, but I felt a bit unprepared to conduct a meeting with so many people. Speaking in front of the camera went well, but when it came to navigating presentation tools to show documents and videos, I felt a bit inexperienced.
I told myself that I wanted to get better at using virtual meeting platforms. I bought a graphics tablet that allows me to write and sketch on a whiteboard that is visible to the audience. Soon enough, these work sessions started to flow and become more dynamic. I found the best ways to share my knowledge and offer advice for creating cultural dishes, pastries and improving menu design.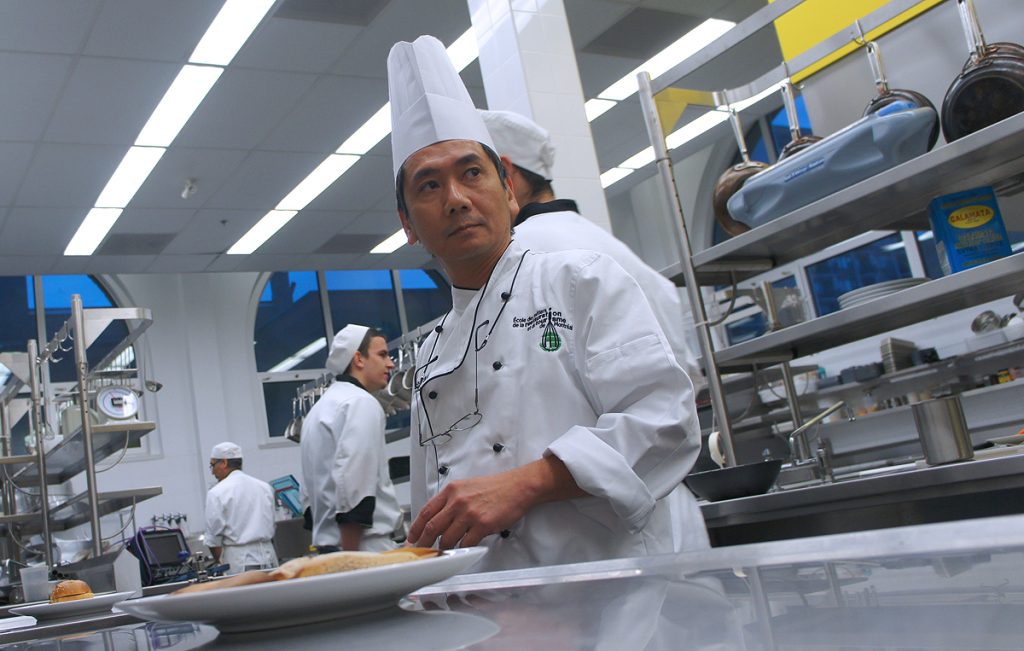 Pleased with my training, the management team at STHC entrusted me with a few other projects. They asked me to improve the general kitchen training program and draw up guidelines for a program specifically for self-taught cooks who are already on the job market.
Fear of doing a virtual assignment quickly transformed into confidence in a partnership that was progressing towards tangible results.   
The partner's trust also grew stronger by the week. We explored other areas for impact together, like how to recruit more female students and create better career opportunities for women cooks in a traditionally male-dominated industry.
This experience certainly offered a different way to share my skills. In a virtual environment, it's about sharing expert advice rather than technical guidance, as is usually required in the kitchen.
Everything that couldn't be done in person was put on the backburner for a future assignment. We focused on what could be done virtually—and we'd do it with the most enthusiasm and energy.
I know the team at STHC and I will treasure the experience and shared trust established during this CESO assignment. We're looking forward to continuing our work together and hope for face-to-face communication in the near future.
---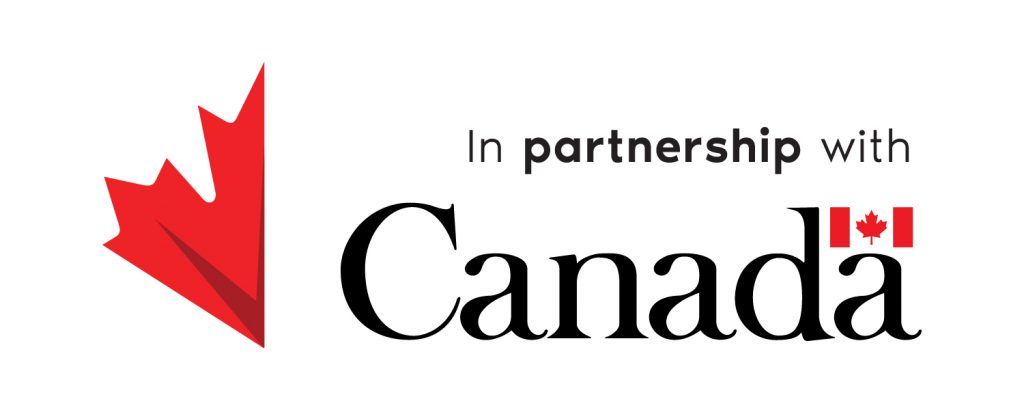 Donate Today
Your donation helps connect businesses, governments and community organizations with the skills and support to achieve their goals and contribute to inclusive growth. When you give to Catalyste+, you empower women and drive progress in harmony with nature. You're helping people get what they need to improve their lives and build strong communities.