April 5, 2019
3 min. reading
The Priceless Rewards of Being a CESO Volunteer
Written by Tammy Morris, CESO Volunteer Advisor
After 37 years as an IT professional, which included stints at IBM and Canadian Tire Financial Services, I found myself to be happily retired and ready to pursue something that's always been of interest to me – volunteering for international development. It was around February 2018 when I joined CESO as an expert Volunteer Advisor.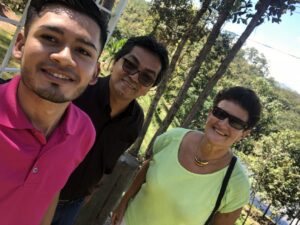 In November 2018, I set out for my first assignment in Catacamas, a small town in rural Honduras, to provide expert support to the Universidad Nacional de Agricultura. My work was to build and design a web portal to help the institution identify and share funding opportunities. With significant reduction of government funding, the project will provide the university and other grassroots NGOs a tool to find and connect with potential funders.
I must admit that I wasn't sure what to expect and was a bit nervous when setting out. This was true until my host arrived to pick me up at my hotel in Tegucigalpa, the capital of the country, with his family. Upon meeting them, I felt welcomed and the first-timer jitters disappeared.
On our four-hour journey to Catacamas, we drove through the beautiful countryside. We talked about the challenging conditions facing the citizens of the country, particularly the opportunity and challenges that brought me there.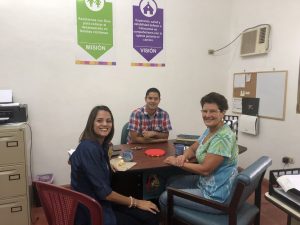 As a CESO expert, my role was to advise the university on a system design that will help them find new streams of funding and resources. Their plan included sharing the web portal with other organizations that also depend on external funding, such as a Por Los Ninos, a children's home right across the street from the university, which I visited while I was there. Everyone was excited about the potential. Rightly so, as it will help local Honduran organizations create sustainable solutions to challenges affecting the most vulnerable in the country.
Overall, I think the assignment went well. I expect to stay involved remotely as they make their way through the development. My fondest memory would be of my adopted Honduran family. We spent time together, sharing food, stories and interesting local sceneries.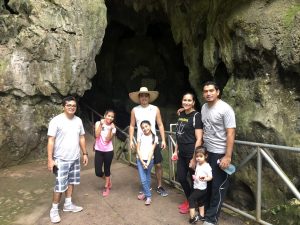 Life in Honduras is challenging, and as we've seen in the news lately, so many are migrants looking elsewhere to start new lives. But there are many, such as my client and his family, who stay back to try to make it a better country for their citizens. They work tirelessly for so many things we take for granted, including higher education and the prospect of well-paying jobs for their children. I am in awe of their resilience. And yet, just like us, they treasure their time with family and (new) friends. We are all the same when it comes down to it, and we have so much to learn from each other.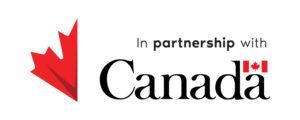 Donate Today
Your donation helps connect businesses, governments and community organizations with the skills and support to achieve their goals and contribute to inclusive growth. When you give to Catalyste+, you empower women and drive progress in harmony with nature. You're helping people get what they need to improve their lives and build strong communities.