September 16, 2020
3 min. reading
From Seed to Store, Food Producers Help Communities Flourish
Note: The assignment and accompanying photos took place before the COVID-19 pandemic outbreak.
A bountiful blend of bananas, maize, tomatoes, and beans line the market stalls of Tegucigalpa, Honduras. These are the hard-earned harvests of farmers in a country that struggles with food insecurity—a consequence of poverty and vulnerability to extreme weather events.
Compounding the situation is limited access to resources and training in the agricultural sector—something almost three-quarters of families in Honduras depend on.
Fundacion para el Desarrollo Empresarial Rural (FUNDER) is a non-profit that supports the agricultural sector in Honduras by providing training and technical assistance to farmers. Since 2014, CESO has helped strengthen FUNDER's capacity to support farmers as they learn to keep crops healthy, boost productivity and market yields.
One of CESO's earlier initiatives with FUNDER began in the towns of Marcala and La Esperanza, where disease had affected potato crops and led to dismal yields.
"Potato crops are of major economic importance in Honduras," explains plant pathologist and CESO Advisor Kalyan Basu. He visited the plots in 2016 and trained 150 farmers and members of FUNDER on pest prevention and sanitary conditions for healthier yields. "The farmers were suffering significant economic loss due to this disease."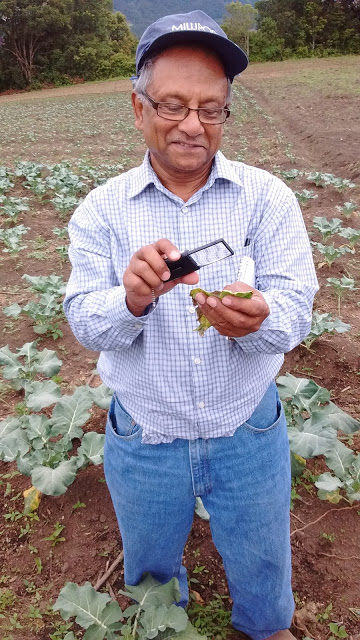 With Kalyan's direction, the potato farmers reduced the prevalence of the disease by 80% without using harmful pesticides. Eventually, full and healthy tubers pushed through the thick soil—and revenues scaled up 50%.
Other factors threaten to strip earnings away from farmers. In La Esperanza, strawberry plants had not been faring well in the Honduran climate and the fruit could not be sold at the market.
Crop production expert and CESO Advisor Mark Sweeney helped FUNDER draft a proposal and receive 100,000 Euros in funding to propagate a more resilient species of strawberry.
Patches of vegetables and plump berries also flourished with Mark's advice to use fewer chemicals and monitor for pests twice a week. Production rose 30%, and the hiring of employees to accommodate the new practices increased employment by 20%.
A year later, strategic planning support from CESO led to FUNDER's partnership with CURLA University, one of the highest ranked universities in Honduras. Through this affiliation, FUNDER is combining academic knowledge of agronomy with their own best practices, empowering farmers for long-term success as they yield healthier plants.
After undergoing this training, several women cacao producers are unlocking their enormous potential for leadership in agriculture. They created their own board of directors and are empowered to participate in markets and sell their own products.
CESO strengthens cacao production in other ways. Last year CESO Advisor David Johnstone helped four co-operatives optimize production, administration, and management processes.
"Stronger cooperatives will bring our members more and better opportunities for women, young people and the cacao growers' families," explains Samuel Galo, Agribusiness School Manager at FUNDER.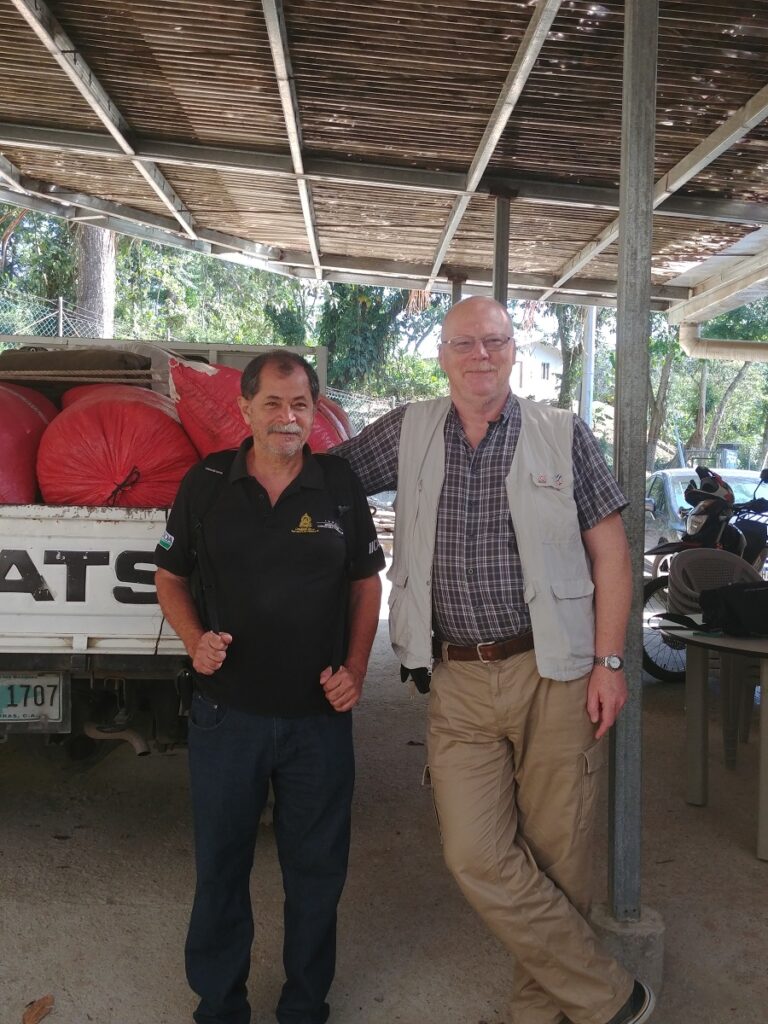 David found himself reflecting on the demanding labour that nurtures cocoa trees, dries and processes the beans, and ships the product. "What's impressive is the people," he shares. "These people are coming together to do the best for their communities."
With CESO's support improving agricultural production, increasing the value of goods, and building more resilient livelihoods, rural food producers can continue doing what is best for the growth of their communities and country.
---
Program undertaken with the financial support of the Government of Canada provided through Global Affairs Canada.

Donate Today
Your donation helps connect businesses, governments and community organizations with the skills and support to achieve their goals and contribute to inclusive growth. When you give to Catalyste+, you empower women and drive progress in harmony with nature. You're helping people get what they need to improve their lives and build strong communities.