May 7, 2022
4 min. reading
Equipping a Young Business Woman to Transform her Community
Kabana Leather's 1,600-square-foot factory, with its 12-foot-high ceilings, stark-white walls, and big industrial windows is buzzing with activity. Groups of factory workers are scattered around the shop floor.
Semhal Berha—Kabana's 28-year-old founder—glides around the shop floor. At any given moment, Semhal can be found laughing with her employees, searching through bags of leather for the perfect swatch, stitching a bag together, working with her bookkeeper on her company's accounting, or negotiating with her distributors in Europe and America.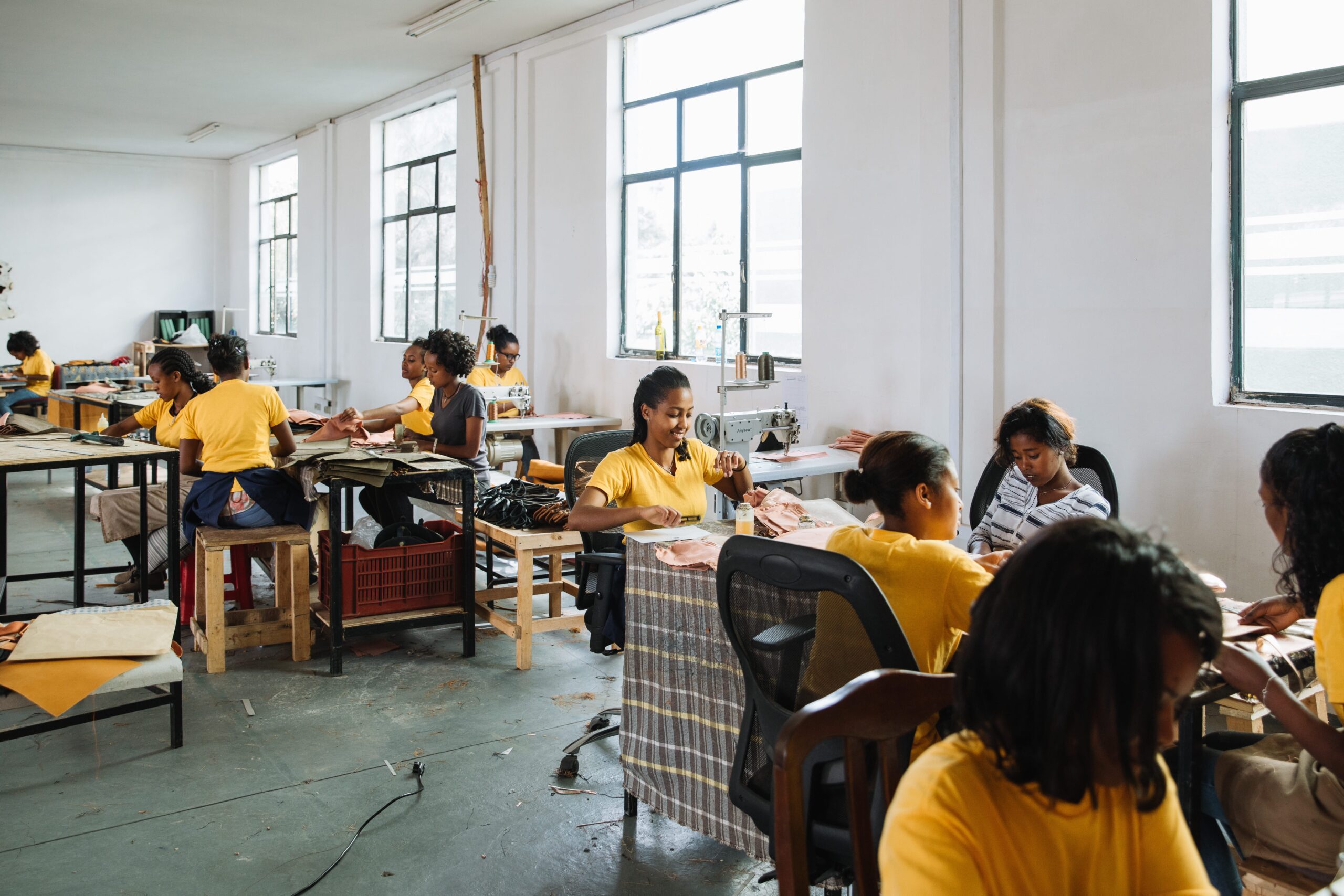 "We've come a long way in two years," Semhal explains. "In 2017, it was just me and my only employee, alone in a two by two metre room. We used to produce 6 bags a day. Now we have 54 employees and produce over 200 bags a day."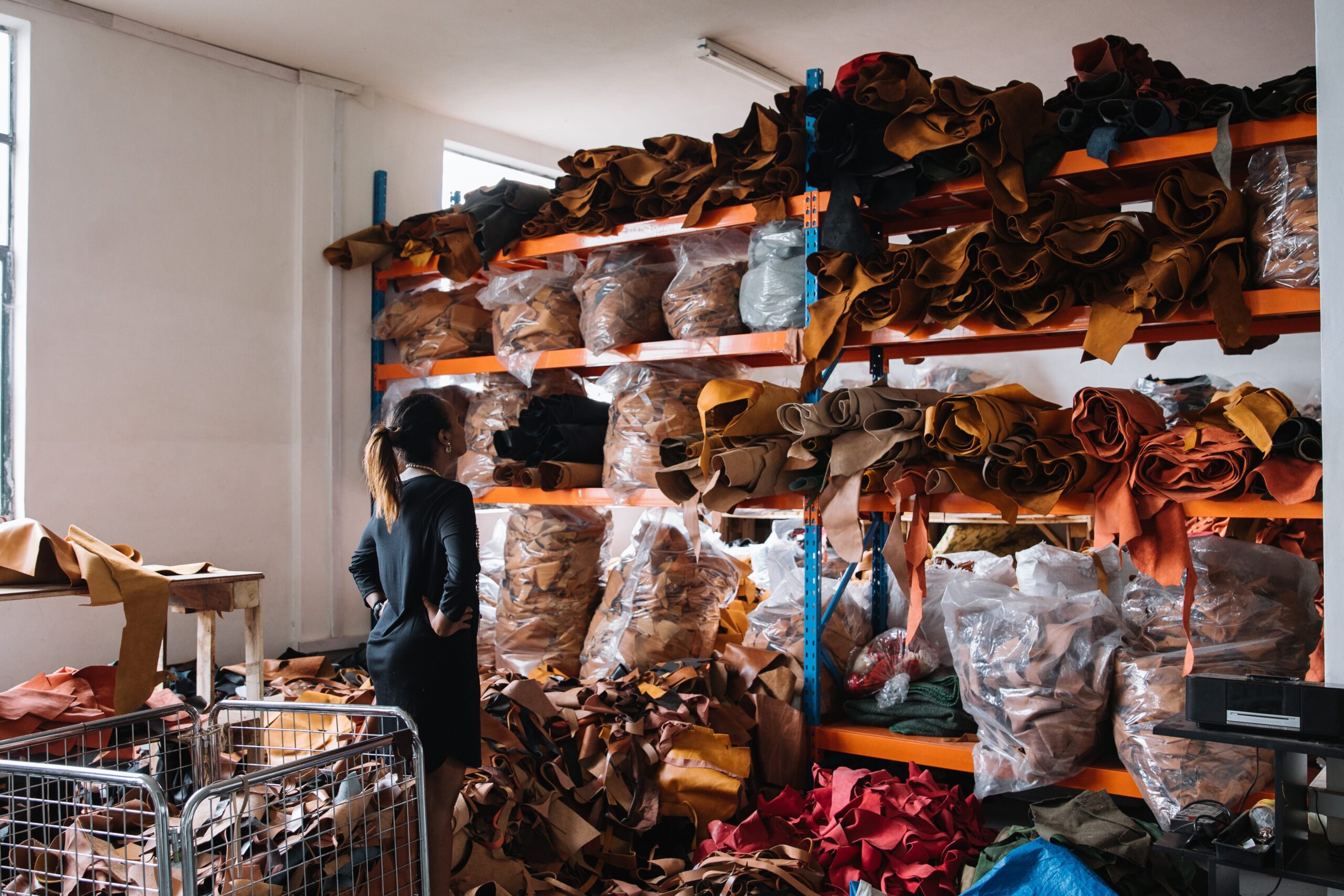 Semhal founded Kabana Leather in 2012 while studying architecture at Addis Ababa University's prestigious Ethiopian Institute of Architecture and Building Construction. Back then, the company consisted of Semhal and her friends recycling old leather jackets, wallets and bags, and turning them into original creations. "Design is my passion," she explains. "I'm obsessed with creating new patterns. I even wrote my thesis on it."
But despite her rapid success, growing Kabana has been rife with difficulties. "Manufacturing and exporting are both male-dominated industries in Ethiopia," Semhal explains, "so women have to work twice as hard to prove ourselves."
Gaining access to financing for Ethiopia's growing cohort of female entrepreneurs is particularly difficult.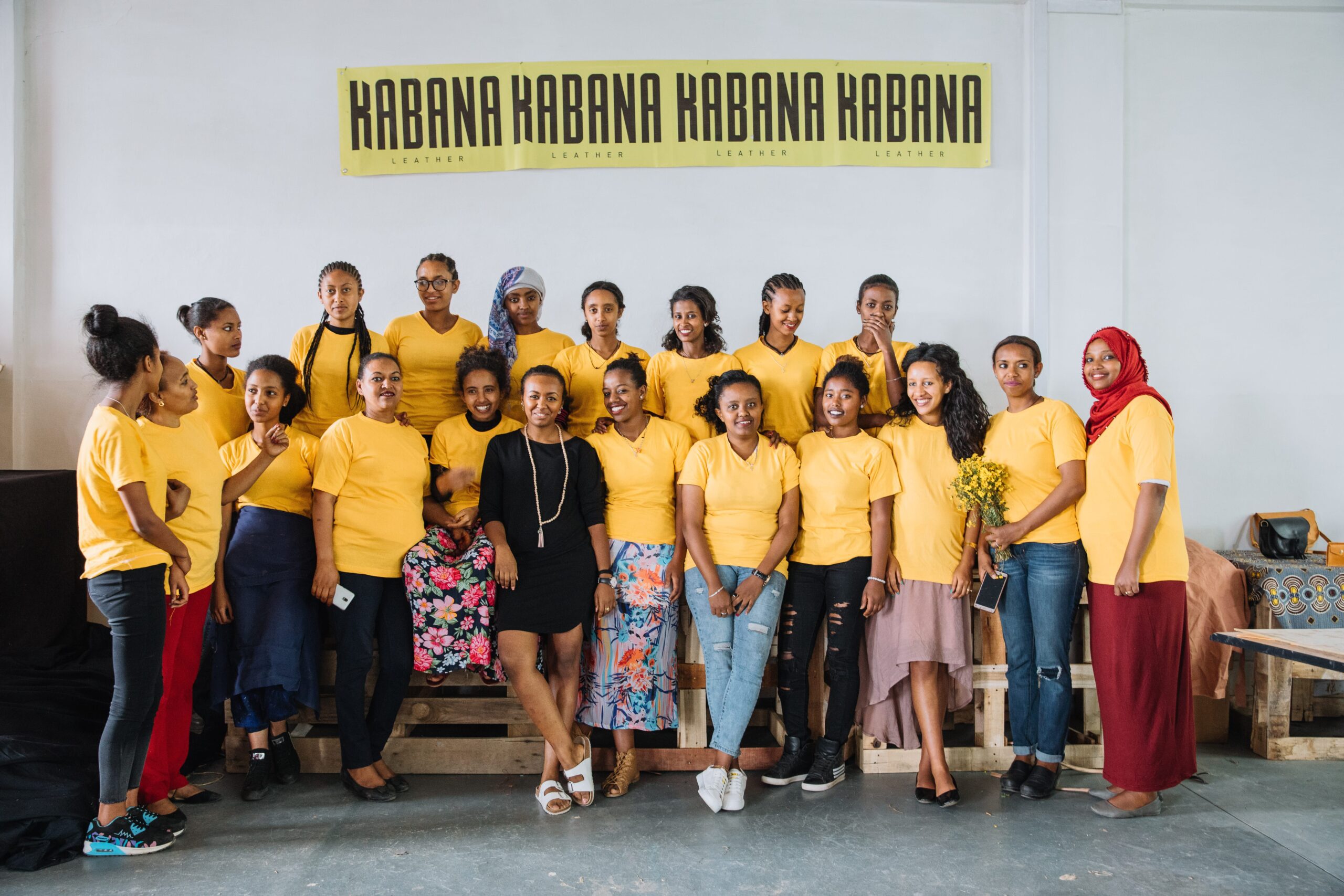 To help her navigate the various obstacles facing female entrepreneurs, Semhal joined the Ethiopian Women Exporters Association (EWEA) and the Alliance of Women Entrepreneurs Program (AWEP). The mission of these organizations is to empower Ethiopia's female entrepreneurs by providing business development services, networking opportunities, and training.
It was through EWEA that Semhal came to the attention of CESO. "Semhal is a force," explained Lissan Peteos, a CESO in-country project officer based in Ethiopia. "We could see it from a mile away. We knew that with the right guidance, she could really grow her company."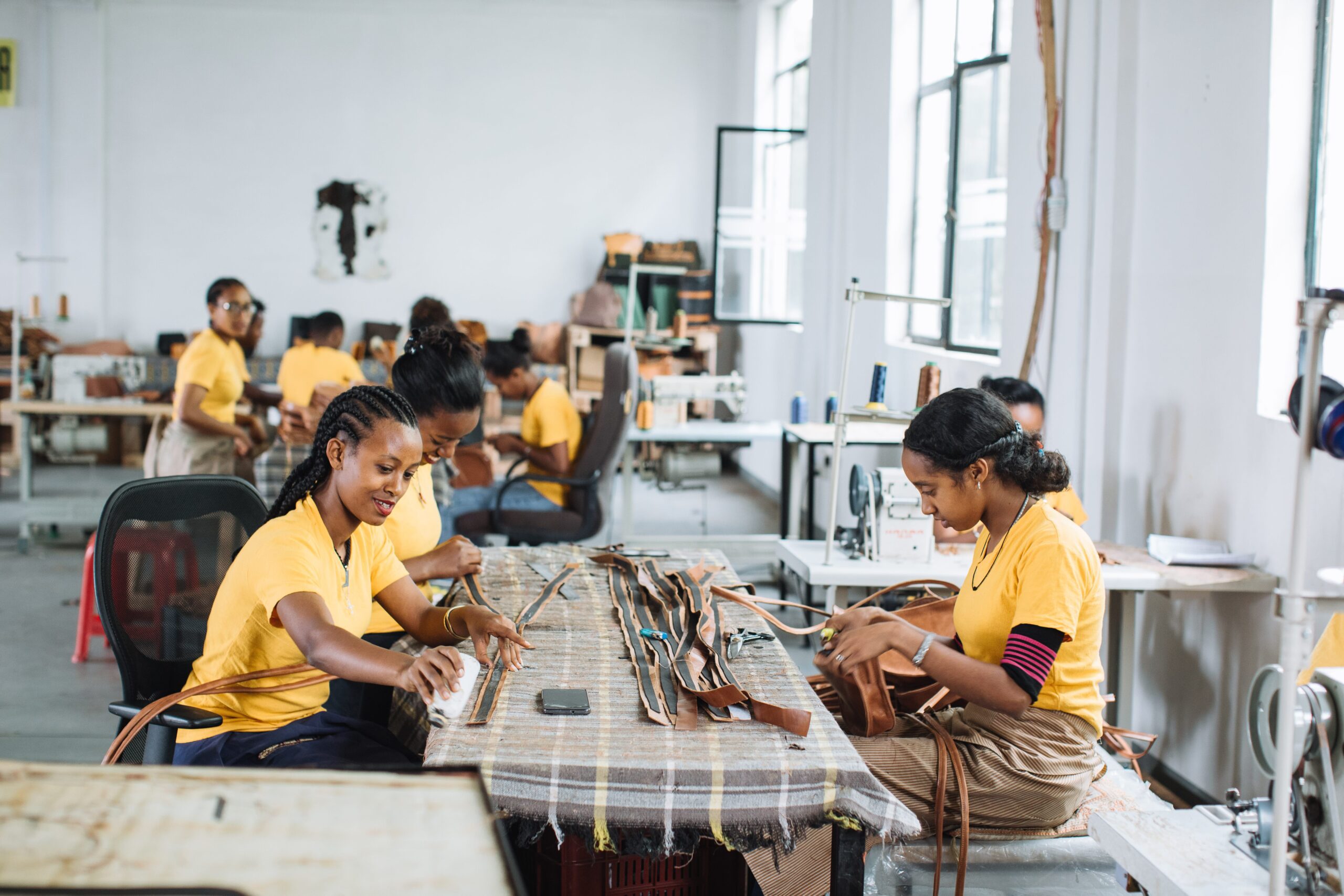 CESO paired Semhal with several different Canadian Volunteer Advisors (VAs). "I learned so much from all my Canadian mentors. I can't overstate their value," Semhal said. "They taught me how to properly cost out my bags; how to price them; how to measure waste; and how to deal with European and North American customers."
CESO has connected Semhal to Canadian experts from the world of fashion, import/export, and marketing. And each has played a role in the growing success of her business. "It was hard trying to navigate these worlds without any guidance, which is why their advice has been so invaluable. I've learned things that were very specific to my industry, like stitching techniques, colour combinations, and what is in fashion these days and what is not. But I've learned a lot of critical general knowledge, too, like how to push my brand forward, how to reach out to buyers, and the importance of connecting and reconnecting with people, and following up again and again and again."
CESO's support of Semhal has not only strengthened her business operations, but has boosted her confidence as a female entrepreneur.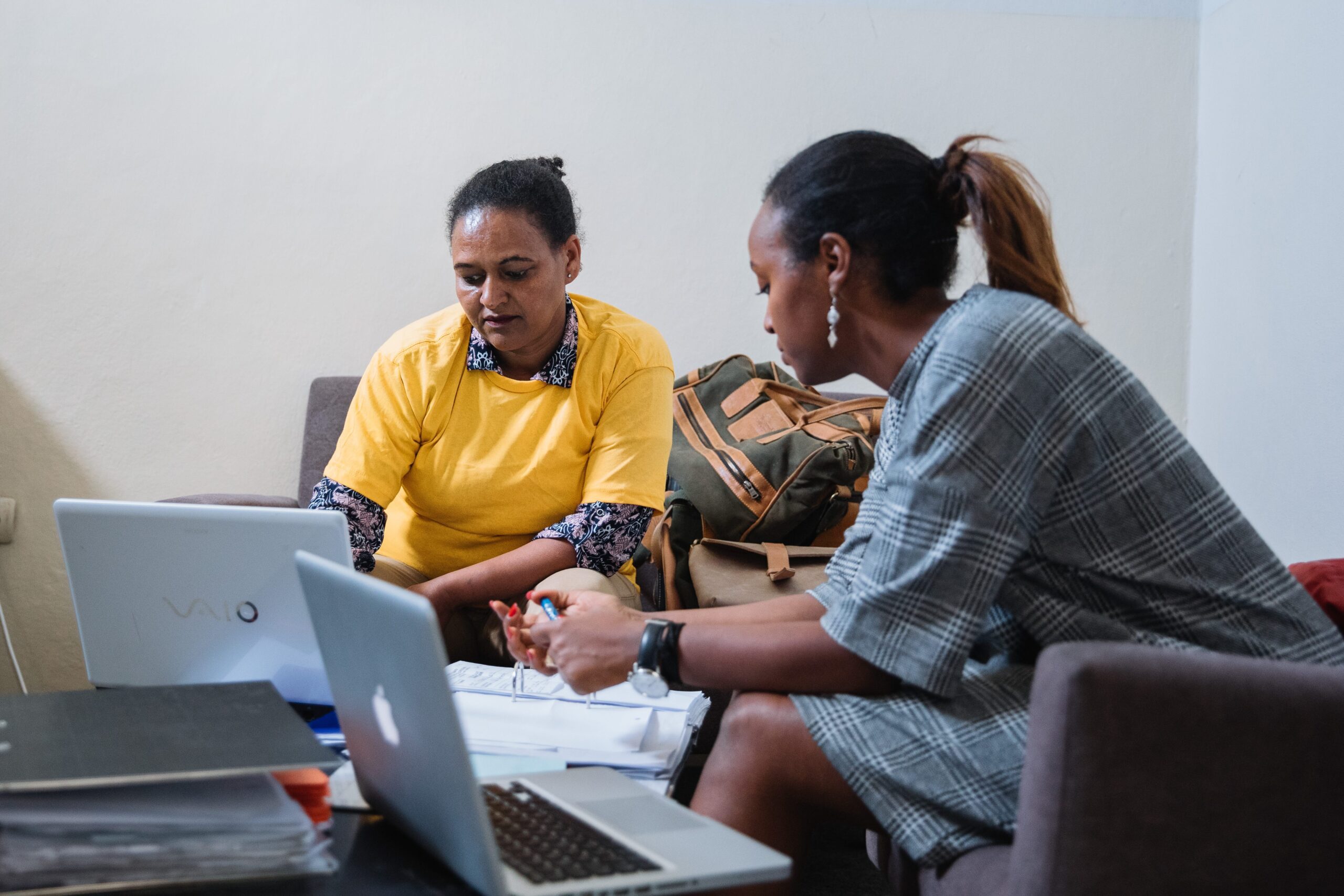 "She is smart and ambitious," Lissan said. "Not only is she the type of business leader who can grow and lead a successful company, but she is the type of person to effect positive change in those around her, from her suppliers, to her employees, to her competitors."
Operating ethically is of the highest importance to Semhal. She only sources her leather from environmentally friendly tanners. She uses mostly recycled materials. And her approach to her own human resources would rival the most progressive companies anywhere in the world. Currently, 46 of her 54 employees are women; twenty percent of whom are mothers; five of those are single mothers; and two are women with disabilities. "This isn't just a marketing angle for me," Semhal says. "These are Kabana Leather's values. I cannot just be focused on making money."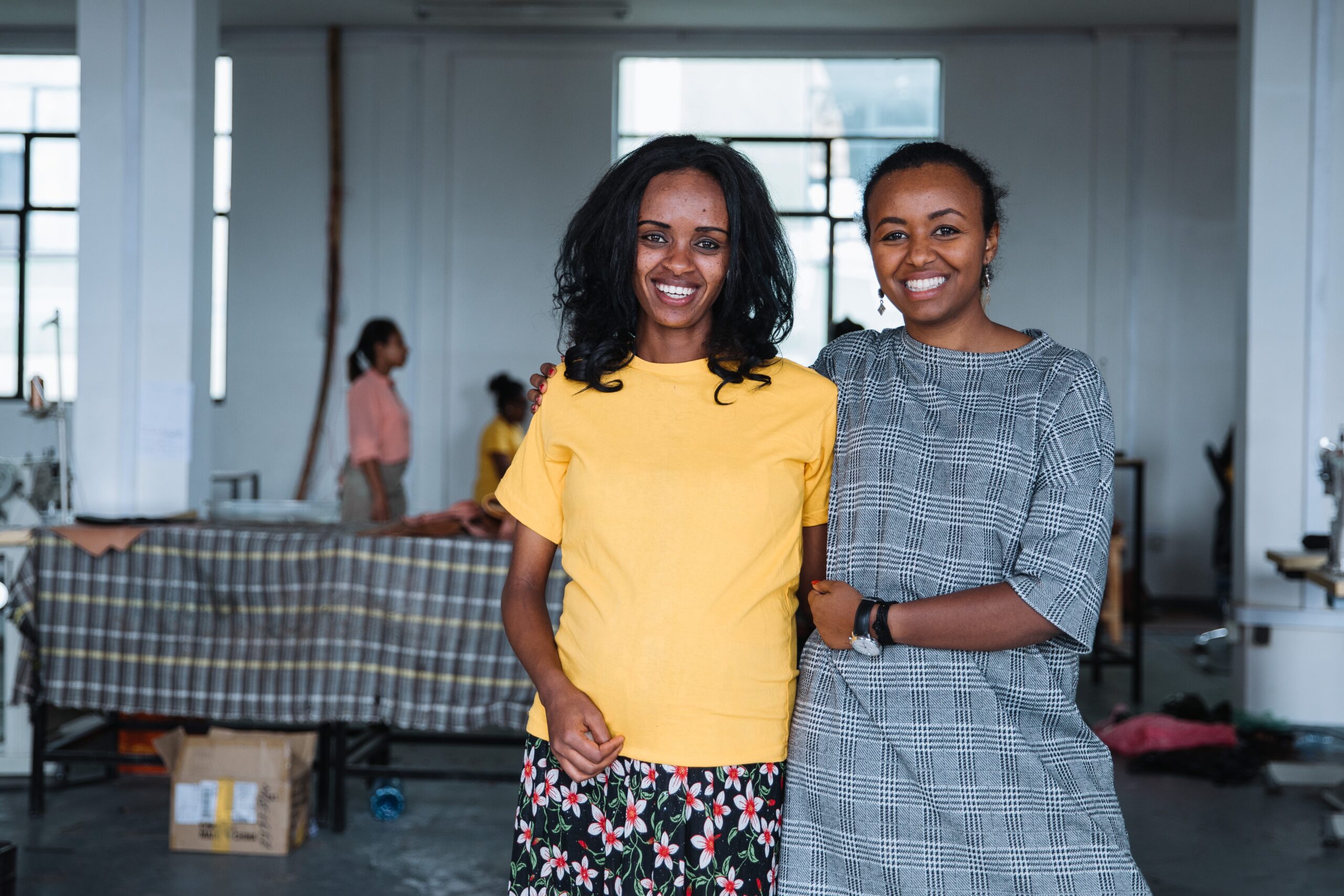 In her spare time, Semhal trains young women and girls who have been living on the streets of Addis Ababa. Many of these women and girls are refugees from South Sudan and Somalia. Some of these girls find their way back to Kabana, and others go on to start their own businesses. "Nothing is more satisfying for me than seeing former employees or the women I've trained spread their own wings and start their own businesses. That's what it's all about."
Donate Today
Your donation helps connect businesses, governments and community organizations with the skills and support to achieve their goals and contribute to inclusive growth. When you give to Catalyste+, you empower women and drive progress in harmony with nature. You're helping people get what they need to improve their lives and build strong communities.