May 6, 2020
3 min. reading
A System for Success for Women Living with Disabilities in Ethiopia
Written by Daniel Rehak, CESO Advisor and In-House Volunteer
As in many parts of the world, women with disabilities in Ethiopia face many layers of discrimination. There remains a great need to overcome this injustice so that women can get what they need to unlock their potential and participate in the development of their communities.  
This is the goal of the Ethiopian Women with Disabilities National Association (EWDNA). By providing education, rehabilitation, and vocational and entrepreneurship training, EWDNA has helped build brighter futures for more than 3,600 women and girls living with disabilities.  
On a CESO assignment with EWDNA last December, I helped the staff build and learn to maintain a website to promote their organization and provide information to the women they serve. 
Upon my arrival at the office in Addis Ababa, I assessed EWDNA's technical capacities, developed a work plan and set up the test website that I had previously drafted for training purposes.
The staff were very enthusiastic about this progress, but I knew that the site's long-term success depended on finding a local provider to host and support the website. Fortunately, EWDNA and CESO field staff helped find someone to migrate the test website to their platform and provide ongoing technical assistance.
Within the first week, the website was up and running in both English and Amharic, the language of Ethiopia. However, we continued to face our share of technical challenges. Slow internet connections and older versions of software led to a change in venue some days. The staff at the hotel I was staying at agreed to support the work of EWDNA by providing free access to a meeting room with Internet. There at the hotel, I taught the EWDNA staff to use the necessary software tools and suggested processes for website maintenance.
I was often impressed with what EWDNA has been able to achieve despite having limited resources.  During my stay, I was privileged to attend a bi-weekly "coffee ceremony" event, which brings together approximately 50 women who receive support from the organization so that they can discuss issues that are important to them.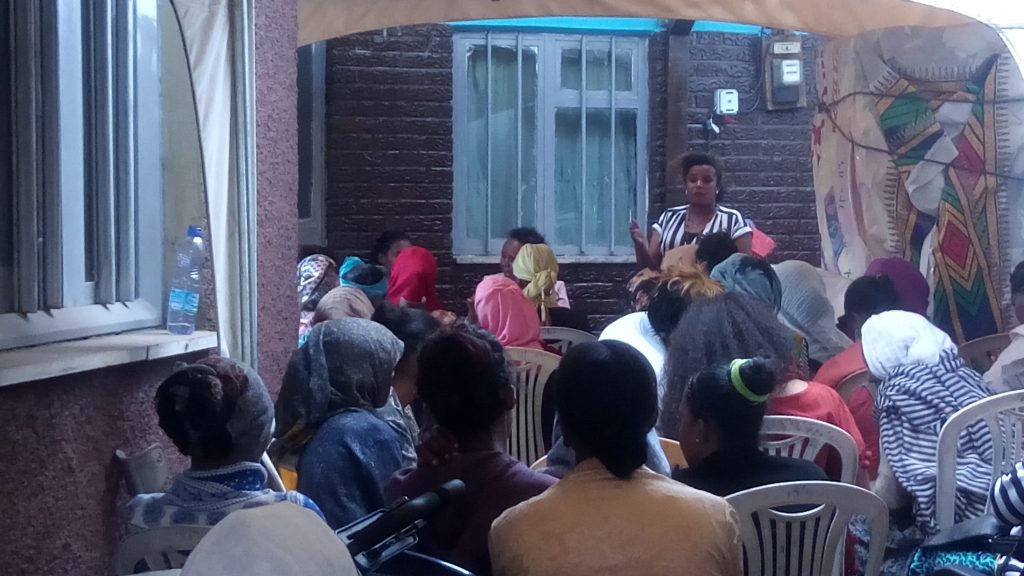 Since returning to Canada, I have continued to support EWDNA, sharing suggestions for building capacity related to the website (www.ewdna-et.org ) and for upgrading the computer systems. I'm hopeful about what they will achieve, both for the organization and in the movement towards a more inclusive, equitable world.
Donate Today
Your donation helps connect businesses, governments and community organizations with the skills and support to achieve their goals and contribute to inclusive growth. When you give to Catalyste+, you empower women and drive progress in harmony with nature. You're helping people get what they need to improve their lives and build strong communities.