March 20, 2023
3 min. reading
Women Take the Lead in Sustainable Business Growth in Peru
The severe effects of climate change continue to make their mark. Extreme weather events, loss of biodiversity and pressures on food production disrupt lives and livelihoods around the world.
Climate action is a big focus for our partners at the Ministry of the Environment (Minam) in Peru. They believe in every opportunity for a more environmentally friendly and resilient future. One way they're working towards this is by investing in sustainable businesses. Since creating an online directory of eco-friendly and bio-businesses, Minam has helped Peruvian businesses and entrepreneurs committed to environmental goals enjoy greater visibility.
Increasing the number of women-led sustainable businesses is another priority for MINAM. They know that attracting women into business helps unlock economic growth and women's leadership in environmental protection. Catalyste+ was there to help the team at Minam reach their goal.
Catalyste+ Advisor Elizabeth Rose helped to create a set of 40 action items, tools and resources to empower aspiring women eco-entrepreneurs.
Several action items addressed businesses training needs. Others focused on innovation, recommending a competition for women who embrace creativity in their business models. Other endeavors centered on financing and mentorship opportunities with experienced business leaders. The roadmap for success also came with a business plan template and a list of local organizations to partner with on entrepreneurial objectives that build a more sustainable future.
"This assignment helped us amplify the need to recognize the role that women play in the expansion of eco and bio-businesses in Peru," says Diana del Aguila, Director of Environmental Financing at Minam.
Diana and her team know that inclusive businesses that work for the planet can attract the right investments. With this goal in mind, Minam encourages business to incorporate gender-responsive green industry policies and practices.
In collaboration with Catalyste+, Minam has worked to connect businesses with other companies that can help them adopt Voluntary Sustainability Standards (VSS), a certified guarantee that products were produced sustainably. Gender is often integrated into VSS compliance, promoting better working conditions and decision-making roles for women.
"This assignment helped us amplify the need to recognize the role that women play in the expansion of eco and bio-businesses in Peru."
Minam is also implementing an online learning module as part of its BioInvest Project, which mobilizes investments for green enterprises. The module teaches businesses about the process and benefits of gender mainstreaming and implementing gender equality policies.
"By including a gender component in their business models, these companies reinforce their social impact," explains Diana. "This makes them attractive for impact investments that help them grow."
Diana expressed confidence in Minam's continued partnership with Catalyste+ that is promoting the growth of inclusive businesses that benefit the natural world.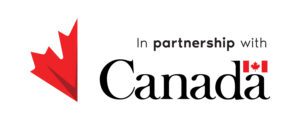 Donate Today
Your donation helps connect businesses, governments and community organizations with the skills and support to achieve their goals and contribute to inclusive growth. When you give to Catalyste+, you empower women and drive progress in harmony with nature. You're helping people get what they need to improve their lives and build strong communities.