December 1, 2020
3 min. reading
Virtual Apparel and Décor Event Supports Small Businesses and Sustainability
For over 20 years, Peruvian designers and entrepreneurs have gathered at Peru Moda and Peru Moda Deco to showcase their cutting-edge clothing designs and brightly coloured home accessories.
Organized by the Commission for the Promotion of Peru for Export and Tourism (PROMPERÚ), the annual event promotes the country's fashion and décor to the world and connects Peruvian businesses with international buyers.
This year, PROMPERÚ was faced with a monumental task—to continue delivering important global business opportunities in the midst of a global pandemic. In October, the typically bustling event space in Lima stood empty. But in partnership with CESO, a thriving first virtual edition of Peru Moda was getting underway.
"Feel & Live Sustainable" was the event's theme, reflecting a growing need to balance fashion with a commitment to preserving the planet. In addition to an online display of vibrant creations, the virtual event added an academic forum featuring presentations from 57 industry experts who provided valuable insights into sustainability and innovation.
Carrying out her first virtual assignment with CESO, Advisor Lorna Mutegyeki was among the panellists.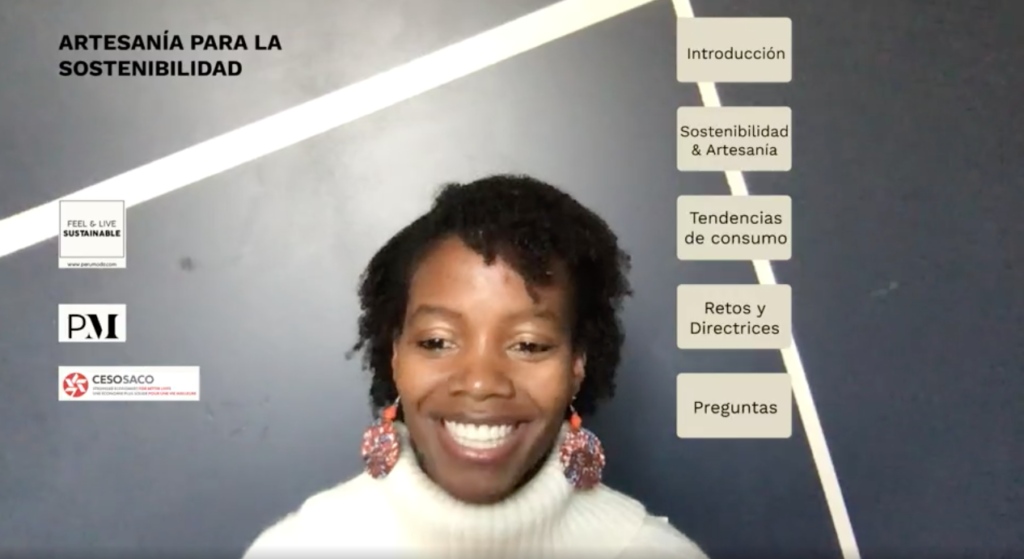 Lorna is the founder of Msichana Inc., a sustainable luxury fashion label that empowers women to build successful businesses and better lives. Presenting live to an audience of over one hundred people around the world, Lorna shared insights about working with artisans to achieve greater environmental sustainability and business growth in the apparel industry. A big part of her presentation was on empowering community supply networks, especially those involving women.
"I very much enjoyed getting to work with a great team in a space that I am very passionate about," shares Lorna.
The team at PROMPERÚ was equally thrilled by the experience. "The presentation provided information that allows small Peruvian businesses to strengthen their capacities and become competitive in the international market," shares Laura Herrera, apparel specialist at PROMPERÚ. "We sincerely appreciate Lorna's participation. The audience was very satisfied with the presentation."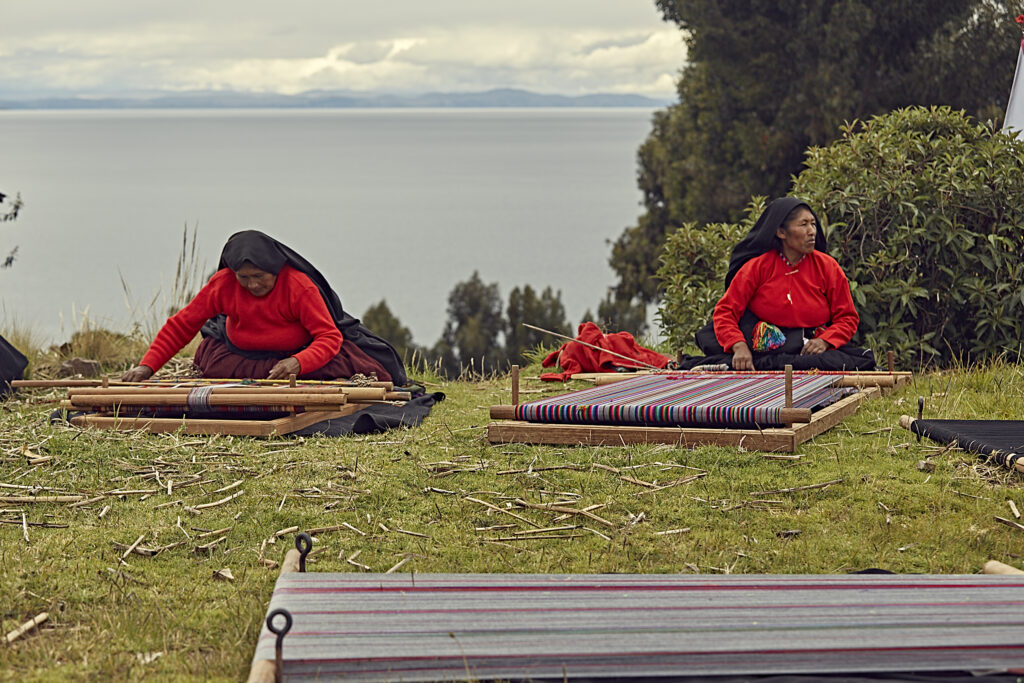 This year, Peru Moda facilitated 1,565 business meetings with 444 international buyers from 44 different countries across Europe, Asia and North America. Compared to last year, the event had nearly double the number of participating countries, owing to the ease and accessibly of joining from an online platform.
That seems to be the way things are going, according to Laura. She explains that other PROMPERÚ shows have moved online, but her team is ready for this shift.
"There is great global uncertainty, but PROMPERÚ knows how to make the most of the situation by organizing successful online, international events that provide support to Peruvian companies in the face of this situation and help them go out to recover the economy."
---
Program undertaken with the financial support of the Government of Canada provided through Global Affairs Canada.

Donate Today
Your donation helps connect businesses, governments and community organizations with the skills and support to achieve their goals and contribute to inclusive growth. When you give to Catalyste+, you empower women and drive progress in harmony with nature. You're helping people get what they need to improve their lives and build strong communities.