November 1, 2019
3 min. reading
"Great things in store" for Colombian Ecotourism Lodge
Yarumo Blanco lodge sits on a small clearing surrounded by lush forest in the middle of Otun Quimbaya—a small national park west of Bogota, Colombia. Since 2015, CESO has been helping the lodge transform from a fledgling guesthouse into a thriving ecotourism destination.
Today, Yarumo Blanco attracts visitors from around the world who have come to explore the region's unique biodiversity.
The resort is owned and operated by the Yarumo Blanco Community Association. The management team oversees operation of the hotel's rooms and dining facilities as well as the entire national park.
At the lodge's front desk, guests are greeted by Luisa Gallego Flores's smiling face.
Living in a rural community with few employment opportunities outside of the agricultural sector, Luisa has cherished her role at Yarumo Blanco. "It allows people from this area to connect to the land and share that connection with our clients," she shares.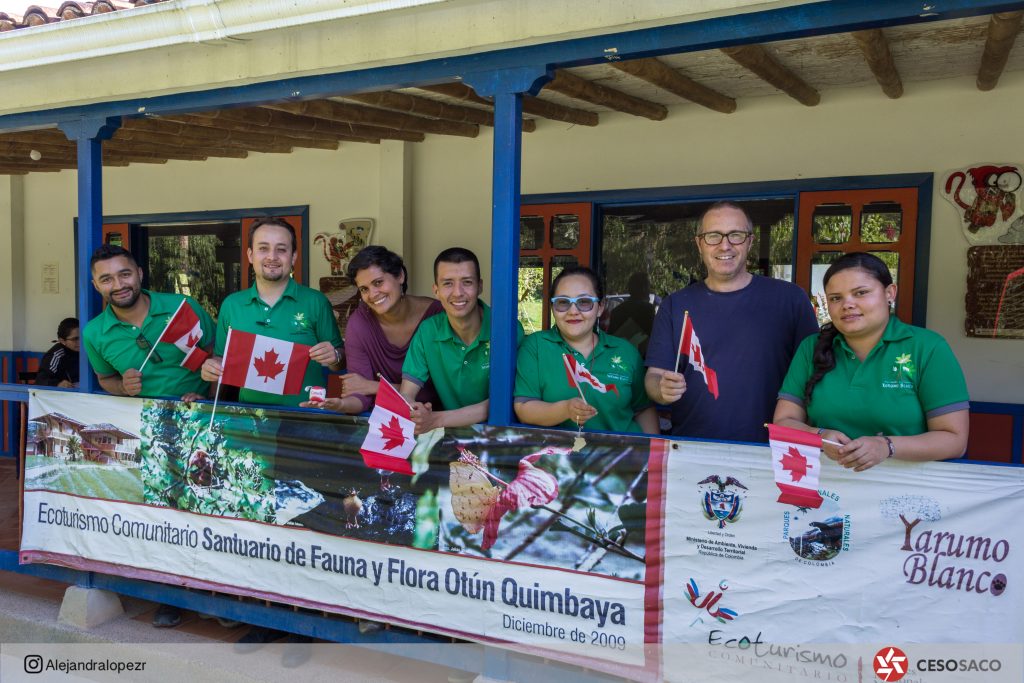 But Luisa found herself working many hours without adequate compensation. "I worked six days a week and literally lived at the lodge," says Luisa. "But we were building something that I believed in—something that would benefit the entire community in the long term."
While passionate about Yarumo's mission to bring people closer to the natural world, dedicating long hours to the lodge became impossible for Luisa after she had her daughter. The lodge had to find a new way to operate and meet the needs of its employees.
That's when CESO came in. In 2017, Volunteer Advisor (VA) Michelle Lane helped restructure Yarumo's management team. As a result, Luisa and other long-term employees moved from housekeeping roles into management positions.
After Michelle, VA Andrea Robinson helped to further restructure the organization and optimize operating procedures.
"They were so committed to learning," says Andrea. "By the time I left, they had already figured out how to implement most of my suggestions. I just knew that great things were in store for Yarumo Blanco."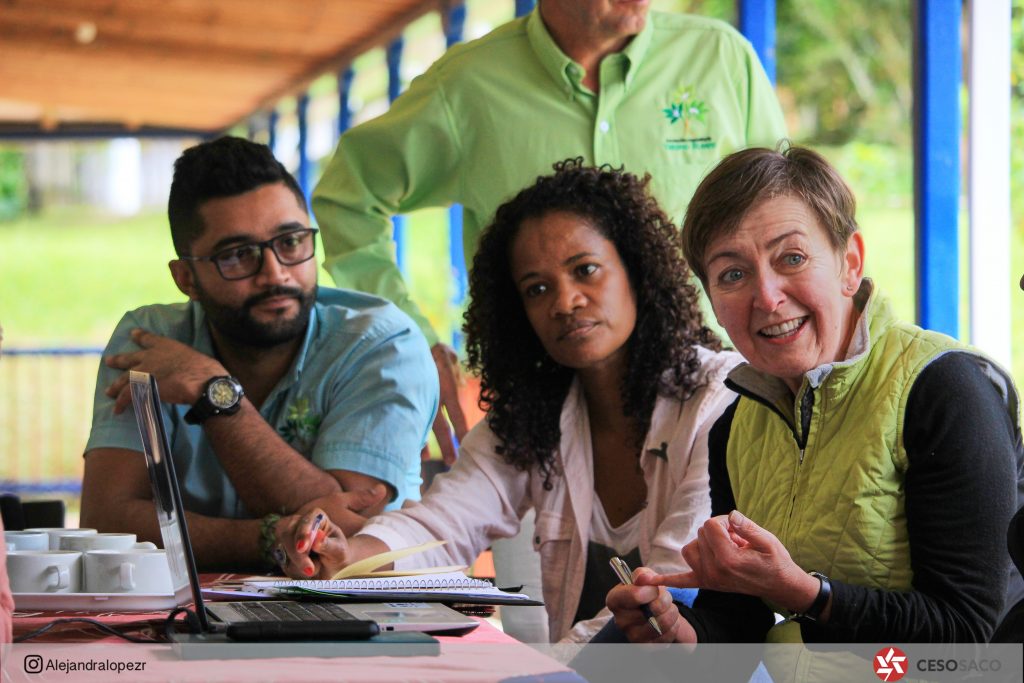 With employees empowered to carry out the operations of the lodge, Yarumo's senior leadership team has time to focus on expanding the business and attracting new visitors from Colombia and beyond.
Meanwhile, Luisa schedules her staff and divides the work in a way that benefits everyone. Operating with greater efficiency, Yarumo Blanco has been able to retain its valued employees, offer better pay and ensure a work-life balance.
"The community association has learned to pay more attention to the women on staff, to better understand what they need," Luisa adds when describing the transformation facilitated by CESO volunteers. "I have more opportunities to speak, vote and express my ideas. It's very rewarding."
Luisa also receives English language training from the Colombian Ministry of Tourism, as well as training on conservation, merchandising and accounting practices. It's a valuable opportunity for the employees of Yarumo Blanco, especially women, who often access only a basic level of education.
Luisa hopes that her own daughter will be afforded similar opportunities to contribute to the sustainable growth of the community surrounding lush and beautiful Otun Quimbaya.
Donate Today
Your donation helps connect businesses, governments and community organizations with the skills and support to achieve their goals and contribute to inclusive growth. When you give to Catalyste+, you empower women and drive progress in harmony with nature. You're helping people get what they need to improve their lives and build strong communities.