February 17, 2023
3 min. reading
Enhancing Government Capacity to Empower Farmer Groups in Dominica
Agriculture is an important economic sector in Dominica. The sector can thrive when farmers have the resources and support they need to boost efficiencies and yields, product quality and profitability, and environmental sustainability.
Membership in well-governed agricultural groups and cooperatives can do just that for small-scale farmers in rural parts of Dominica.
These networks are especially important for women producers who are often at a greater disadvantage. Working collectively, women farmers are better able to advocate for their needs and overcome barriers of access to markets, resources and credit.
Cooperatives and farmer groups often rely on support from government structures in order to meet their members' needs. In Dominica, this is one area of focus for the Ministry of Blue and Green Economy, Agriculture, and National Food Security.
When COVID-19 increased hardship for farmers around the world, the Ministry faced a new challenge. Cooperatives in Dominica were struggling. With recruitment and member engagement declining, many farmer groups could not provide value to their members. Determined to better support these networks that are crucial for a strong agricultural sector, economic growth and food security, the Ministry made the decision to partner with Catalyste+.
Catalyste+ Advisor Barb Shackel-Hardman, a rural development specialist with expertise in group governance and leadership, was recruited to assist the Ministry with uncovering capacity gaps concerning group dynamics among cooperatives. The Ministry would use this information to design areas of intervention that transform communication, connection and cohesion.
Barb developed a series of tools to evaluate group governance structures. Eight farmer groups and two cooperatives were assessed. The results showed a need to build capabilities in operations and strategic planning.
Barb provided a series of recommendations to the Ministry based on these results. Some of the recommendations encouraged groups to host annual general meetings to increase engagement and conduct bylaw reviews to ensure their alignment with changing member needs.
She also suggested incorporating member needs in well-drafted strategic and operational plans.  The groups could then measure their accomplishments and areas for improvement, supporting decision-making and opportunities to report to members on the cooperative's value.
A recommendation to review membership criteria would help make sure that members have the time to commit to their cooperative and that roles enabling operational efficiency and a sustainable business are fulfilled.
Energized by the training, participants couldn't wait to take their ideas for strategic planning, community outreach and annual general meetings back to their networks.
"Meeting the women farmers and hearing their experiences was very rewarding," shares Barb. "Providing training on governance also helped them become stronger board members of their organizations."
With Catalyste+, the Ministry is equipped with the knowledge and tools to assess governance gaps, enhance group structures and continue meeting the needs of farmers building more resilient food systems in the wake of the pandemic.
The experience also led to the development of a plan for women and youth-focused training on strategic planning, key performance indicators, leadership, communication, conflict resolution and board governance.
Supported by well-structured and engaged agricultural groups that advocate for marginalized communities, women and other disadvantaged groups are better equipped to enhance productivity, reach new markets, advocate for their needs and embrace their agency.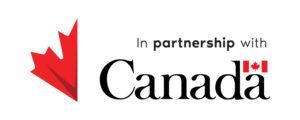 Donate Today
Your donation helps connect businesses, governments and community organizations with the skills and support to achieve their goals and contribute to inclusive growth. When you give to Catalyste+, you empower women and drive progress in harmony with nature. You're helping people get what they need to improve their lives and build strong communities.