December 12, 2019
5 min. reading
Empowering Women To Lead
Madame Zeyda Moussoukoro MBAYE is an accomplished entrepreneur, a mother and a leader. "I've always strived to be financially independent," says Madame Moussoukoro MBAYE. "Entrepreneurship was a way for me to make it a reality."

Like many women in Senegal, Zeyda's journey into entrepreneurship started at home. "My husband traveled often for work, so I stayed home to take care of our children and our home. Still, I found ways to make some money. I started with selling ice cream, then fruits and vegetables from our home."
Eventually, when her children became older, she focused her extra time on a more profitable business venture. With 50,000 CFA ($100 CAD) in her pocket, she set up a sewing shop and started to service her neighbourhood with repairs and custom dresses. Little by little, she increased her personal savings. A true entrepreneur, Zeyda always kept her eyes open for new opportunities. Once she saved enough money, she decided to venture into cosmetics. She founded a cosmetic business dedicated to using and promoting products made of natural and ecological ingredients. Today, Zeyda manages two successful businesses, her cosmetics shop and her newly established agribusiness, where she employs a total of 58 individuals.
She wants her success to become a reality for other women, especially young entrepreneurs who are still finding their way. She believes women have the capacity to lead and contribute to the growth of local economies and communities. However, despite the growing number of women-led businesses, many female entrepreneurs continue to operate in the margins of the economy with little access to capital and formal training.
Zeyda attributes it to the realities, customs and traditions that keep women from actively participating, sitting at roundtables and making their voice heard. "We need the knowledge and the toolbox, so we can effectively influence decisions and policies that will help more women and men succeed," she remarks.
As an active member of her region's local chamber of commerce in Kaolack, Zeyda wants to see more women involved. She's not alone. The Chambers of Commerce in Senegal acknowledge the importance and growth of female-owned and led businesses, and how they can transform the economy. While there are initiatives to integrate and enhance women's participation in the formal economy, they needed help to get started.
After attending a conference organized by CESO, leaders of Senegal's Chambers of Commerce approached the organization for support in enhancing gender equality practices and knowledge within their institutions.
Four female CESO Volunteer Advisors (VAs) with different backgrounds and expertise were recruited to create a modular workshop that would address the lack of female representation in the formal economy through the chambers of commerce across the country.
"The scale of the project made it necessary to bring together experts with different backgrounds. We supported each other, maintaining a fine balance to create a flexible module that will work for different contexts," remarks Élisabeth Normandeau, CESO expert Volunteer Advisor who delivered the training in the region of Ziguinchor.
For over 5 months, CESO VAs Elisabeth Normandeau, Anne-Rose Gorroz, Lucie Demers and Suzanne Mathieu worked together to create a series of presentations and activities that would reinforce gender equality through improved electoral process, leadership skills, change management, and awareness on theoretical knowledge of gender equality and women's economic empowerment.
When Zeyda heard about the workshop, she cleared her busy schedule to participate. According to her, the workshop resulted in strengthening women's confidence to be more vocal in conversations and meetings. Furthermore, the workshop led to the creation of spaces within the chamber of commerce that are dedicated to women's business networks, encouraging more women to enter the institution.
Since attending the workshop, Zeyda is now pursuing a path to become president at her local chamber of commerce in the Kaolack region. Despite the demands of managing two growing enterprises, as well as her recent appointment as president of a newly established network for Senegalese and Gambian women entrepreneurs, Zeyda realized that there is a great need for more women to get involved at the decision-making level.
CESO's workshop brought to light the importance of women's participation in leadership positions to help implement policies and regulations that recognize and alleviate the challenges and barriers faced by female entrepreneurs.
"It's important for women to take part in decisions that concern their activities. This will enable them to give their point of view, to bring their expertise, which is often more appropriate," remarks Mr. Elhadji Mamadou Tall Kasse one of the participants and a member of a local chambers of commerce.
Like Zeyda, other participants became more aware of the possibilities and opportunities for women's participation in chambers of commerce across all levels. "Since the workshop and development of the action plan, I have gained a lot of courage and am determined to serve women by making them better aware of their duties and rights within the institution," says Ms. Ndèye fary DIENG, entrepreneur and workshop participant from Thiès, Senegal.
In preparation for the upcoming board elections, Zeyda is developing her campaign using the knowledge and tools she gained from the workshop and from CESO expert VA Lucie Demers. She's talking to her fellow members and entrepreneurs to better understand their needs and their goals. "I'm dedicated to help fellow entrepreneurs, especially women, to reach their full potential. I've always believed that no matter how little or how much you have, anything is possible," Zeyda shares after reflecting on her own journey as an entrepreneur.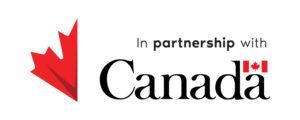 Donate Today
Your donation helps connect businesses, governments and community organizations with the skills and support to achieve their goals and contribute to inclusive growth. When you give to Catalyste+, you empower women and drive progress in harmony with nature. You're helping people get what they need to improve their lives and build strong communities.