May 6, 2020
3 min. reading
E-Mentoring Helps Small Businesses Flourish in Kugluktuk
When Marissa Mercurio was appointed Community Economic Development Manager for the Hamlet of Kugluktuk—the westernmost community in Nunavut—she was looking forward to her work that would create opportunities for growth for small businesses, increase employment and improve the lives of members of her community.
Though familiar with managing budgets, preparing fiscal reports and funding proposals, Marissa hoped to further develop her skills to ensure she could prosper in her role that is vital to the well-being of the 1,500 residents of Kugluktuk.
Through the Government of Nunavut Mentorship program in partnership with CESO, Marissa got the support she needed. In March 2020, CESO Advisor Kathy Comfort, an expert in economic development and project management with 30 years of experience in the non-profit, education and public sectors, arrived in Kugluktuk to begin the mentorship with Marissa.
Then COVID-19 hit. Kathy's on-site assignment was cut short. But in the spirit of connectedness and collaboration that guides CESO's work, Kathy continued to collaborate with Marissa to provide one-on-one business mentorship virtually from her home in Ottawa, ON.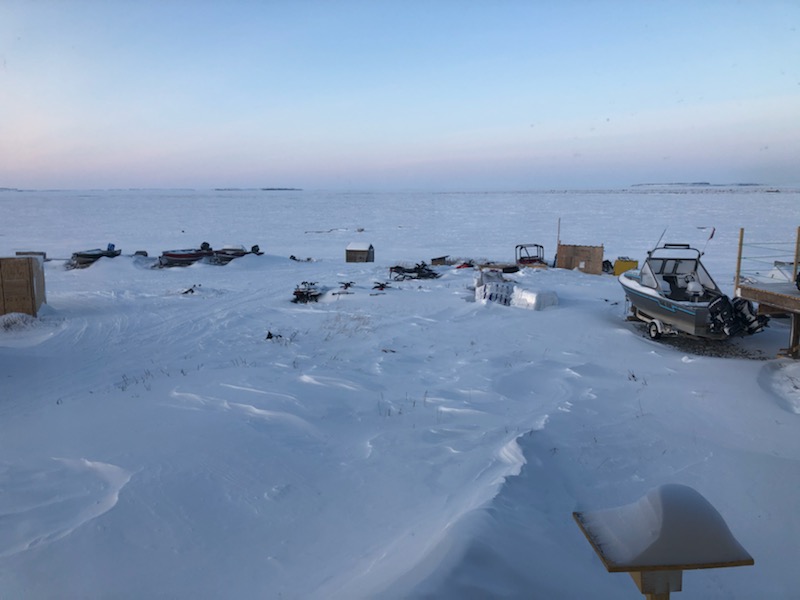 "The transition was seamless," shares Kathy. "I could still really understand the issues Marissa was facing and develop a rapport and sense of trust over Face Time."
Through a daily schedule they set up together, Kathy worked with Marissa to develop her abilities in proposal writing, reporting, project management, budget amendments, business planning, contracts and progress payments.
"There wasn't anything we set out to accomplish that we weren't able accomplish. I felt proud of what were able to achieve," says Kathy. "It was a very rewarding assignment."
With Kathy's support, Marissa is feeling much more confident carrying out her daily tasks, especially writing applications for funding.
"After the mentoring was completed, I was able to put together some funding proposals under culture and heritage programs and came back with successful results," shares Marissa. "I've also written my own proposal for federal funding for food security during COVID-19."
Among Marissa's proud achievements is that she now has a road map for accessing financial support from the federal government to advance her community's shoreline project. The project seeks solutions to a rapidly receding shoreline—a consequence of a changing climate—that has threatened to overrun an important burial ground.
"Between Kathy in Ottawa and my work up here in Kugluktuk, every moment we had was a milestone on the path to success in my new job."
Through virtual assignments, skilled volunteers continue to empower Indigenous partners as they work to unlock opportunities and contribute to Canada's economic growth.  
Donate Today
Your donation helps connect businesses, governments and community organizations with the skills and support to achieve their goals and contribute to inclusive growth. When you give to Catalyste+, you empower women and drive progress in harmony with nature. You're helping people get what they need to improve their lives and build strong communities.