June 20, 2022
3 min. reading
Bridging the Health Equity Gap in Indigenous Communities
For many Indigenous Peoples and communities who already experience marginalization, the COVID-19 pandemic exacerbated existing issues, deepening isolation and creating a gap between Indigenous people and their allies during a time when people had a deep need to connect.
Nevada Ouellette wanted to change this. An Otipemisiwak (Métis) and Cree woman, Nevada is one of only two trained Indigenous Focusing-Oriented Therapists in Alberta. Her form of therapy honours the values of each community and respects local traditions.
In a system with predominantly western views of psychotherapy, Nevada brings an Indigenous lens to mental wellness through her business, the Collective Wellness Powwow, which she started in 2021 after being asked to host a Powwow during the pandemic. Programs in consultation, talking circles and group therapy, professional development, Indigenous land-based trauma therapy, and cultural event planning, including powwows, bring connection, healing and harmony.
CESO was there to support Nevada as she stepped into the business space. Fostering an environment of entrepreneurial growth and business opportunities in the context of reconciliation, CESO Advisor Dave Steeves began by guiding Nevada through identifying the key services she wanted to offer. "Dave kept me grounded in the direction I wanted to go," says Nevada. Dave also connected Nevada with a variety of contacts in the industry. Some of these connections have developed into long-term relationships that Nevada still has today.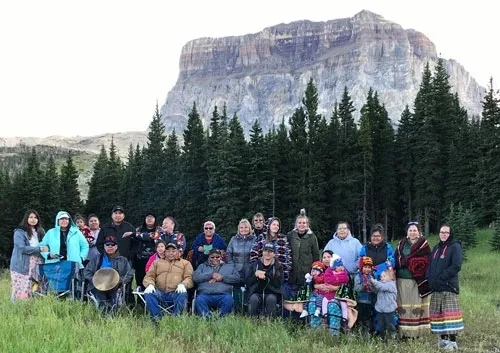 Dave also delivered training in pricing and negotiating contracts, offering Nevada clarity on setting appropriate fees. According to Nevada, the most valuable takeaway from her CESO experience was "the foundation and direction for getting a bank account, getting licensed and managing the logistics of a business."
Through her collaboration with Dave, Nevada applied for and received a $5,000 grant from Indigenous Tourism and secured a spot at Market Collective in Calgary. This event held each year in May is an opportunity to make new connections and build relationships.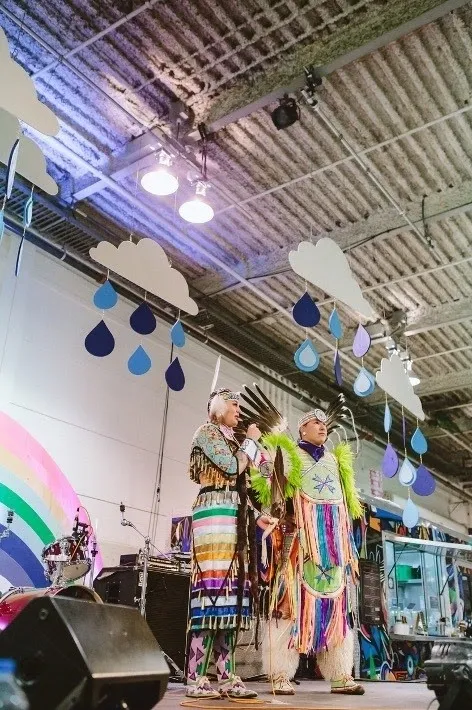 "I don't know if I can articulate how beneficial it was to work with Dave," says Nevada. "I think the program is so valuable and I highly recommend it to anyone who is going to be starting their business. The kind of support provided is so valuable and I speak highly of the whole experience."
Equipped for business success, Nevada is helping bridge the gap in health equity, ensuring Indigenous Peoples get the support and tools they need to take care of themselves and their communities.
---
CESO thanks and gratefully acknowledges financial support from Indigenous Services Canada.

Donate Today
Your donation helps connect businesses, governments and community organizations with the skills and support to achieve their goals and contribute to inclusive growth. When you give to Catalyste+, you empower women and drive progress in harmony with nature. You're helping people get what they need to improve their lives and build strong communities.