October 27, 2022
3 min. reading
A Force for Community Wellness in the Yukon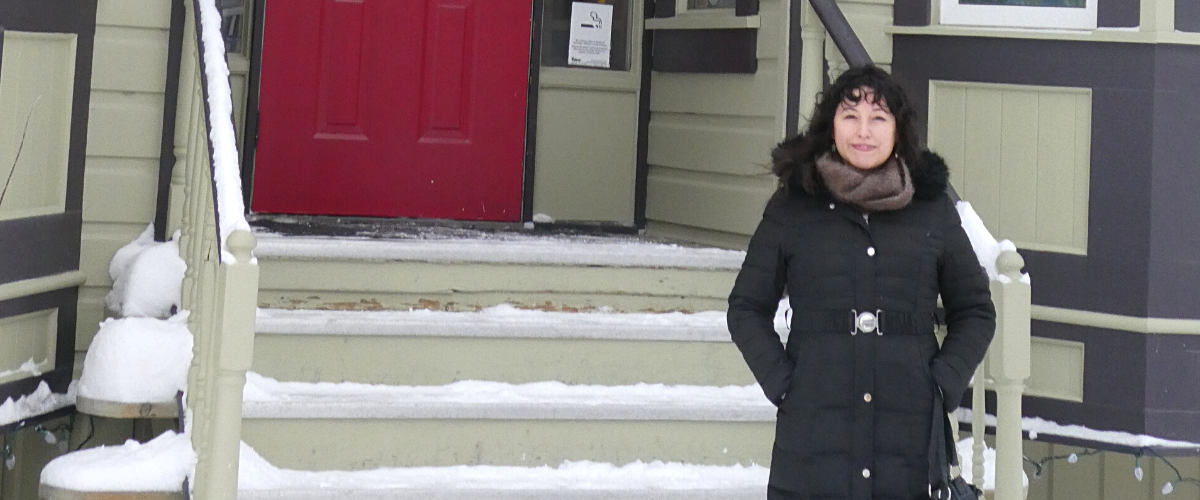 Vibrant and artistic entrepreneur Michelle Carmichael launched her natural health business—the Arctic Rose Wellness Centre—with a vision that it would be among the must-see attractions for tourist traffic that typically head to Dawson City, Yukon each summer.
Most of all, Michelle hoped her services in traditional and holistic medicine would lead to better individual health and a stronger, more vibrant community.
To translate her goals into a roadmap for success, Michelle needed support to create a business plan.
Through the Yukon First Nations Culture and Tourism Associations' business mentorship program, Michelle was connected with CESO Advisor Kathy Manners who provided strategic business mentorship in an assignment taking place both in Dawson City and remotely using web-based platforms.
Together, Kathy and Michelle strategized over a marketing approach that would help Arctic Rose build stronger networks and showcase its unique teas, tinctures and herbs. Throughout the following weeks that informed, challenged and motivated Michelle, a business plan took shape.
"Thanks to the partnership with CESO, I have an amazing mentor," says Michelle. "Kathy spent her genius ushering my genius from the depths of my creative mind. I'm so grateful."
Michelle had been preparing for a busy tourist season when COVID-19 forced the temporary closure of Arctic Rose. "Suddenly, my two-year projections didn't mean so much anymore," she admits. "But things are looking better every day, and this new business framework will allow me to apply for grants and develop partnerships in the future. If it wasn't for Kathy's support, I wouldn't know where to begin."
Knowing how important community health is in this time of recovery, Michelle provides one-on-one services to clients remotely.
"Kathy spent her genius ushering my genius from the depths of my creative mind. I'm so grateful."
Michelle Carmichael, CESO Client
"I think that the world has received an awakening as to how important it is to maintain your well-being," says Michelle. "People ask me what they can do to better their emotional and physical health, as well as make their own disinfectant, sanitizer and cough syrup."
Michelle is hopeful that within the next few weeks, Arctic Rose will be open again for business. When that happens, she will put into practice what she's learned about developing her enterprise that is strengthening the tourism industry and the health of Dawson City's residents.
"She's a community force," reflects Kathy. "We are investing in the community by investing in Michelle."
CESO thanks and gratefully acknowledges financial support from Indigenous Services Canada.
Donate Today
Your donation helps connect businesses, governments and community organizations with the skills and support to achieve their goals and contribute to inclusive growth. When you give to Catalyste+, you empower women and drive progress in harmony with nature. You're helping people get what they need to improve their lives and build strong communities.