June 19, 2023
3 min. reading
Celebrating National Indigenous Peoples Day 2023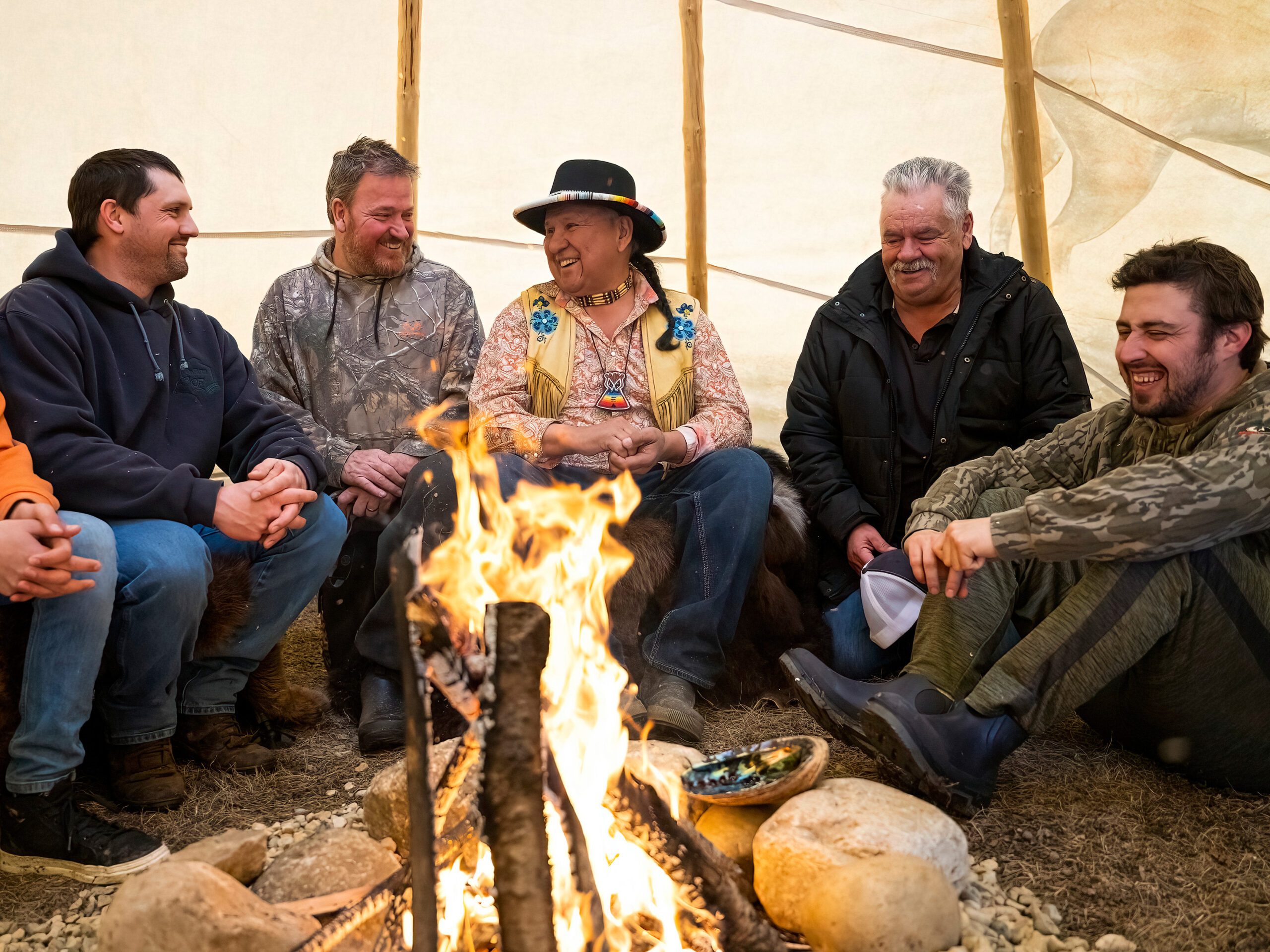 Feature photo: Wild Woods Conservation and Education Centre, Indigenous Tourism Alberta
June is National Indigenous History Month in Canada, and on June 21, we celebrate National Indigenous Peoples Day. This day is about coming together in recognition and appreciation of First Nations, Inuit and Métis peoples.
A history of colonization has created persistent socio-economic disparities for Indigenous Peoples in Canada. Since embarking on our first volunteer assignment in an Indigenous community in 1969 and strengthening local knowledge and skills, Catalyste+ has focused on bridging this gap, working alongside our Indigenous partners to advance self-determination and economic prosperity.
More than 50 years later, the spirit of reconciliation continues to guide our work and create meaningful impact. Last year, over 1,200 participants with our Indigenous and Northern Services program developed their capacities to strengthen governance and create thriving enterprises.
Candace Kashla, a skilled seamstress from Baker Lake, Nunavut, is one such person. She worked with Catalyste+ to launch a business creating custom Inuit parkas. For Candace, making parkas is about reviving cultural pride. She hopes that one day, her earnings will help fund mental health and housing affordability solutions in her community.
"It was so helpful to have my Catalyste+ Advisor with me," says Candace. "The beginning phase of developing a business is when you may doubt yourself, but with the Advisor checking in on me, it really helped me keep going."
---
Our Statement of Commitment to Reconciliation
Catalyste+ is committed to making a meaningful contribution to reconciliation with Indigenous Peoples. We are aware of the history of colonial policies and practices that have had destructive and devastating impacts on Indigenous peoples, cultures, and languages in Canada and abroad.
Catalyste+ is committed to helping people build better lives by strengthening local economies in Canada and around the world. "Stronger economies for better lives" is the vision that guides us. Our mission is to build capacity with businesses, governments and community organizations to promote locally driven, inclusive growth and sustainable development. We have a long history of working closely with Indigenous partners and clients both in Canada and internationally to achieve this mission.
We are aware of the socio-economic disparity facing many Indigenous Peoples in Canada and abroad, and recognize this disparity is emblematic of the lasting effects of harmful colonial practices that continue to create vast inequities that impact every aspect of Indigenous Peoples' lives.
Catalyste+ is committed to reconciliation in every aspect of the work we do. We will listen and walk alongside Indigenous Peoples to help achieve our mission.
Our goal in developing our Reconciliation Action Plan is that, by listening to and learning from Indigenous partners and communities, we will incorporate reconciliation into all aspects of our organization and cultivate an organizational culture that listens to Indigenous people and respects their cultures, needs and aspirations.
Catalyste+ was built on the promise of reconciliation.
Donate Today
Your donation helps connect businesses, governments and community organizations with the skills and support to achieve their goals and contribute to inclusive growth. When you give to Catalyste+, you empower women and drive progress in harmony with nature. You're helping people get what they need to improve their lives and build strong communities.